Gentle, Sweet Argos Is Ready For Love
He's always got a smile and is extra wiggly when he's happy!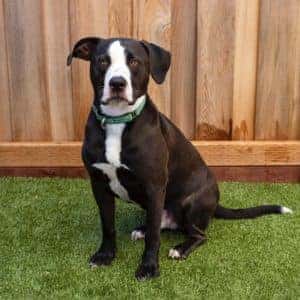 Argos is a handsome 2-and-a-half-year-old pup ready for a home where he can flourish. Though Argos is shy around humans he does not know, his dynamic character shines once he trusts you. He is attentive, walks great on leash and has a sweet smile that brings joy to all. He loves to snuggle after a long walk and would love a home with a comfy couch or soft bed. Volunteers say, "He greets me with a smile and a happy dance. After a leisurely walk we have a little snuggle time."
This wiggly guy will need to be the only pet in the home and would love to be a part of a family with kids who are old enough to be patient as he settles in. He weighs between 60 and 65 lbs and is neutered, microchipped and up to date on vaccinations. Argos is a very affectionate, sweet gentleman that will make a wonderful addition to any home!
Greenhill Humane Society open seven days a week, 11 am – 6 pm at 88530 Green Hill Rd in Eugene. Cat adoptions are on a first come limited capacity basis. Dogs and small animal adoptions are by appointment. For more information call (541) 689.1503 or visit www.green-hill.org.